Quick Disclaimer: This post contains affiliate links to some of my favorite web design resources. Basically, if you click on a link and purchase a service/product from any one of the mentioned affiliates, I may receive a small commission. ?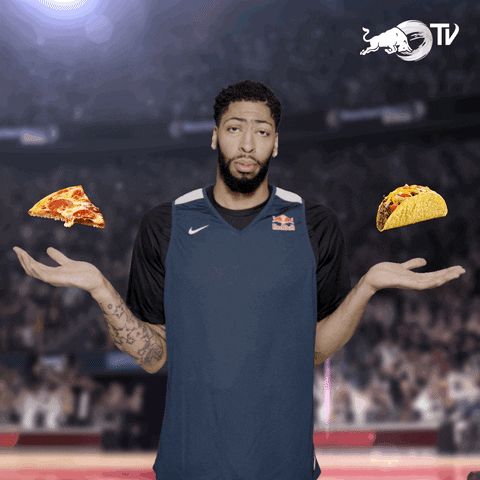 So you've gone and purchased a domain for your new small business website. You locked down your internet name which is sometimes half the battle of getting a new website up and running. Congratulations!!! You're winning.
Now comes the more interesting part. How in the heck do you get this website built? You've searched for the best ways to get your website to you know… become alive. During your search, you keep running into two interesting options: WordPress and Squarespace.
Now as much as I'd like to get into how these two platforms came to be, that's not what we're here for. I now need to hold back on my geekiness and focus on my fellow small business owners. Which one do you go with for your own website?
Let's get right into this. For this to work, you'll need to ask yourself the following questions:
Is this a do-it-yourself project or will you be hiring a web designer for this thang?
Starting off solo, Squarespace may be the better option for you. It's pretty straightforward when it comes to building a website from a drag-and-drop standpoint. They offer extensive documentation for when you get stuck on setting up a certain feature for your website and they offer customer support when things get SUPER interesting during your website building process.
Now, if you're hiring a web designer (which BTW, will give you some SERIOUS peace of mind and will allow you to focus on the bigger aspects of your business) WordPress will be the way to go. Websites built on WordPress are quite unique from each other in terms of design and functionality. And once you learn how to manage your particular WP build, you'll soon learn how simple yet powerful this platform can be.
PS: A good web designer will give you a tutorial/guide on how to use your website after it's built.
Can you code? Or do you even have the time to code up your website?
This is where we get into some prioritizing. Are you familiar with the following: HTML, CSS, JavaScript, and PHP?
If those four terms sounded like "What the heck?", then this is where Squarespace comes to the rescue. Using Squarespace requires NO knowledge of code. Everything has been built for you. NOICE!!!
As you do your research and find that Squarespace may not offer a certain feature that your new website needs from jump street, WordPress will most likely have a plugin for it. If you are super fancy, you even hire someone to develop that cool feature for you!
You may even be familiar with front-end development but you don't have the time to work on a super-custom website. This is also where you'd also want to consider hiring a designer for a WordPress job.
But if you need a website up like NOW, coding is an enigma to you, and you know that your website will be pretty simple in the way it functions, Squarespace will be your bestie. ❤️
How much MOOLAH do you have set aside for this project?
Let's talk money. Now, for a baby small biz owner, you'll be looking for a super feasible option for your website. Buying the domain is one thing but now you have to figure out a budget for the actual website.
If you prefer an all-in-one option (domain + hosting + website building platform) Squarespace has you covered. To start, you can sign-up for a free trial to test out their service (without a credit card. HUZZAH!). To keep the good times rolling after your trial you'll need to sign-up for a paid plan. They have pricing options for small to large websites with $16 month-to-month being their option for more simple websites.
Hosting options and setup for WordPress is a little different but luckily not at all complicated.
Though there are domain/hosting companies that will allow you to purchase both the domain and hosting through one company (much like GoDaddy), purchasing your domain separately from where your WordPress-based website will be hosted is the way to go. If you're wondering why there's a great article from Nuts and Bolts Media that explains it.
My go-to suggestions for this set-up: Namecheap for your domain and Flywheel Managed WordPress Hosting are a great coupling to get your WordPress-based website up!
Sidenote: If you decide to go with Squarespace, I suggest purchasing your domain name separately from it. This is just in case you ever want to easily switch from Squarespace to another website platform at some point. Mapping your domain from a separate registrar to Squarespace is pretty easy and they provide instructions on how to handle this.
After purchasing your domain and hosting plan, you'll need to get your website created. You can go full-on DIY if you have the time and are familiar with WordPress development and themes. If this isn't an option, you can hire a web designer/developer (??) to take care of it for you!
Shopping around for a web designer will be easy once you have a clear budget set aside for your project. Depending on what features your website will initially need, you'll be looking to pay anywhere between $500 – $5000 upfront. Hosting costs may or may not be factored into your price quote so be mindful of this when you're getting started with your preferred designer.
Though this option may sound expensive to start, the piece of mind of getting this task handled and the time that you save to focus on the other aspects of your business is highly valuable. These are important things to keep in mind vs. stressing out over price quotes.
Is design a big deal for your website?
Ok, this may be a huge consideration for some, especially if your business is a creative one. The all-around look and feel of your website must fall in line with your company's branding identity seamlessly.
Squarespace offers lovely theming options for this purpose that can be customized quite a bit. If you're looking for a more simplistic design out of the box (especially if you're DIYing your website) go with Squarespace. Later on, if you want some big design changes on your website, you can hire a designer who knows the ins and outs of Squarespace.
When it comes to WordPress web design, the sky is the limit RIGHT AWAY. There are tons of design options whether you hire a super cool web designer or are doing things on your own.
For WordPress theming, I highly suggest the premium version of GeneratePress and your main theme with Elementor installed as an easy way to handle drag-and-drop design. With these two powers combined, you can create a pretty stunning and unique website for your small business!
After your project is completed, will you need ongoing website support?
This is pretty important whether you go with WordPress or Squarespace. If you know that you won't have the time or patience to change a random hiccup on your website, you'll need the right person (or maybe a team of superheroes!) to fix the issue for you.
Squarespace has a robust documentation system for quick fixes and you can always contact their customer service for even deeper questions. Pretty straightforward here.
With DIY WordPress, you'll want to make sure you have all of your resources on hand for your website. Documentation/contact info for any themes and plugins that you used for your project should be kept on hand if you ever have trouble with something on your website.
If you hired a designer/developer (whether it's designed on WordPress or Squarespace) you can consult them directly with whatever issue that comes up. Some web designers offer ongoing website support after a project is finished. This is a handy thing to have just in case something random happens on your website.
Do some serious research here for this. You'll want to rectify any web design issues as quickly as possible and having the right support will make all the difference!
No matter what platform you go with for your small business website, take the time to research your options. Knowing exactly what your website needs at the beginning (and any future features that you'll want to integrate into it) will really help you make the right decision!